Home > InterContinental Bora Bora Resort Thalasso Spa - Packages
InterContinental Bora Bora Resort Thalasso Spa - Packages
Includes a daily breakfast buffet, ​nightly 3 course dinner, ​chilled Champagne upon and a honeymoon gift.
Our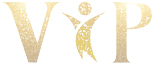 packages include:
Roundtrip airfare from Los Angeles to Tahiti on Air Tahiti Nui/Coach Class
Priority Boarding and Luggage handling in Los Angeles
First Class Lounge access in Los Angeles
VIP Arrival hostess in Papeete (including immigration fast track)
Airport welcome with flower lei and special assistance, luggage handling
Airport-Hotel-Airport Transfers on all islands (private transfers in Papeete & Moorea if applicable)
Air Tahiti Domestic airfare
Farewell shell lei and airport assistance
First Class Lounge access in Papeete
Includes all taxes and fees
$
5180
*
per person
* plus a minimal Communal Tax of 200 XPF (approximately $2) per person per night must be paid to the hotels directly upon checkout. Includes all other taxes and fees. Per person price is based on double occupancy and low season travel dates.
LOW SEASON rates
(High Season surcharges apply)